Who Needs Commercial Property Insurance?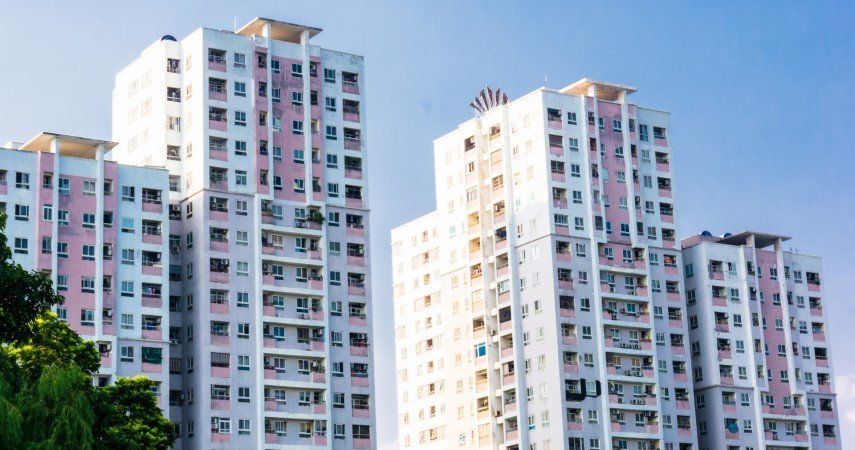 There are three types of businesses that need commercial property insurance – owner-occupiers, renters, and property owners who let their properties out for commercial gain – and each requires slightly different packages.
Commercial property insurance is a range of policies wrapped into one. It can be as comprehensive as needed to protect the building and/or contents, provide property owners' liability cover, and more.
Owner-occupiers (that is, businesses that own their premises) will require building insurance, property owner liability insurance, and contents insurance as a basic requirement. They may also wish to consider business interruption insurance which covers lost income or additional working costs if a qualifying disaster, such as flood or fire, leaves them unable to trade.
Property owners who rent to businesses would also require building insurance and liability insurance but may not feel they need contents insurance. Some do take out contents insurance if they have invested in carpets, blinds, furniture, and other moveable items. But more often than not, landlords bypass this and are more likely to consider extras such as rent guarantee, loss of rental income, and accidental damage.
Renters do not need building insurance, but they would purchase contents insurance. They may decide to take out tenant's improvement insurance to protect against structural enhancements to the building, such as adding new flooring. They may also need public liability insurance as well.
A brief outline of the types of insurance available in commercial property insurance packages is below:
Building insurance: Covering the cost to replace or repair damage to the structure of the building and things permanently attached to it if damaged or destroyed by the incidents listed in the policy (e.g. fire, flood, burglary, vandalism).
Contents insurance: Covering the contents of a property, including tools, stock, computers, and other belongings.
Property Owners' insurance: If a tenant or visitor or other third party is injured or has belongings damaged and can blame a fault at the premises, this covers legal costs and compensation if a claim is made.
Accidental damage: This is not always covered under contents, and building insurance and so protects tenants, owner-occupiers, and landlords, paying to repair or replace items damaged by mistake.
Tenant's improvements: If a tenant makes structural updates to the property, they are protected via this policy in case of damage.
Loss of rent income: This is for landlords and covers the lost monthly rent payments if the property becomes unsuitable to work in due to becoming damaged unexpectedly.
Rent guarantee: For landlords who let their premises to tenants, rent guarantee insurance pays the policyholder the chargeable rent if they default on payments.
Malicious damage by tenants: Malicious damage by tenants is not always automatically covered by buildings or contents insurance and must be purchased as an add-on.
Legal expenses cover: To cover legal representation costs for several reasons such as debt collection or contract dispute.
Business interruption: For tenants or owner-occupiers, this covers the lost income or extra business costs if an incident at the business premises leaves the policyholder unable to trade.
While commercial property insurance is not a legal requirement, mortgage providers require it in terms of their loan.
Who is responsible for buildings insurance on commercial property?
The building owner is responsible for buildings insurance on a commercial property. Renters do not need to worry about arranging this. However, landlords do sometimes demand a tenant pays the building insurance as part of their lease agreement.
Commercial building insurance covers the cost of repairing or rebuilding a building if it is destroyed by many qualifying incidents, which usually include:
Fire
Flood
Explosion
Storm
Lightning
Earthquake
Escape of water
Malicious damage
Theft/robbery
Civil commotion/riot
The building structure and anything permanently fixed to the building is covered, such as:
Walls
Doors
Gates
Car parks
Fences
Pavements
Guttering
Pipes
Wires/cables
Fitted furniture such as kitchens, bathrooms, and even permanently fixed flooring.
If the items can easily be moved to another property, it falls under contents insurance, as spelt out by the Financial Ombudsman.
Why do we need insurance for commercial property?
Commercial property insurance is needed to protect the income of both landlords and tenants. If an emergency happens at the premises, it could cost tens of thousands if not hundreds of thousands of pounds to repair, and without insurance, it would be down to the landlord and/or the tenants to pay. This could prevent a landlord from renting the property to tenants or prevent a business from operating, causing an even bigger financial headache.
Why buy commercial property insurance?
Commercial property insurance is expensive to buy but provides peace of mind for a business owner or landlord in the event of a disaster, helping them to become more competitive.
If a business has a mortgage on the property, the provider will require commercial property insurance.
Can you get commercial insurance for an empty property?
Standard commercial property insurance policies do not cover unoccupied premises because they have higher risks of break-ins, as well as squatters, other crimes, and general damage.
Providers offer unoccupied property insurance as a separate policy, and landlords may have to switch to one of these even if the property is vacant for a short amount of time. Each insurer will have a different cut-off point, but usually, unoccupied property insurance is needed after more than 30 days empty.